How to Create ActiveCampaign Tasks for your Sales Team
ActiveCampaign is a powerful tool that can help streamline your sales process, increase efficiency, and drive better results. One key feature of ActiveCampaign is the ability to create tasks, which are specific actions assigned to team members within the platform.
To create tasks in ActiveCampaign, it's important to first have an ActiveCampaign sales plan, as well as to have created a pipeline with stages. This will ensure that you have the necessary structure in place to effectively assign tasks and track their progress. If you don't have an ActiveCampaign yet, create one with 14 days free trial.
Here's a step-by-step guide on how to create tasks in ActiveCampaign:
Step-by-Step Guide to Creating Tasks in ActiveCampaign
1. Navigate to the CRM tab within your ActiveCampaign account
2. Find the deal you want to create a task for and click on it
 
3. Within the deal, click on the "Tasks" tab
4. Click on the "Create Task" button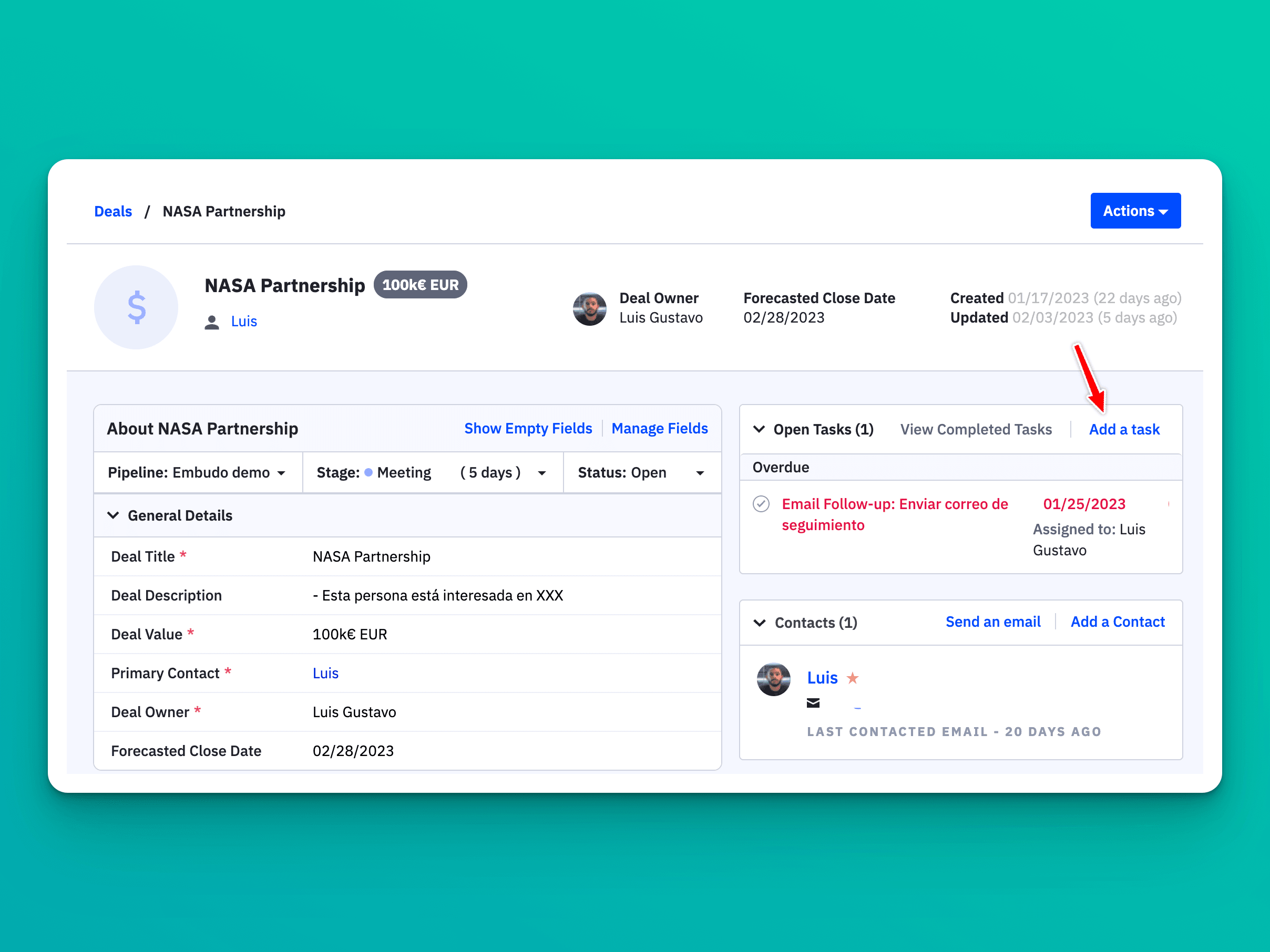 5. Fill out the task details, including the task name, due date, and any additional notes or instructions
 
6. Assign the task to the appropriate team member 
 
7. Save the task, and it will appear in the task list for the assigned team member(s)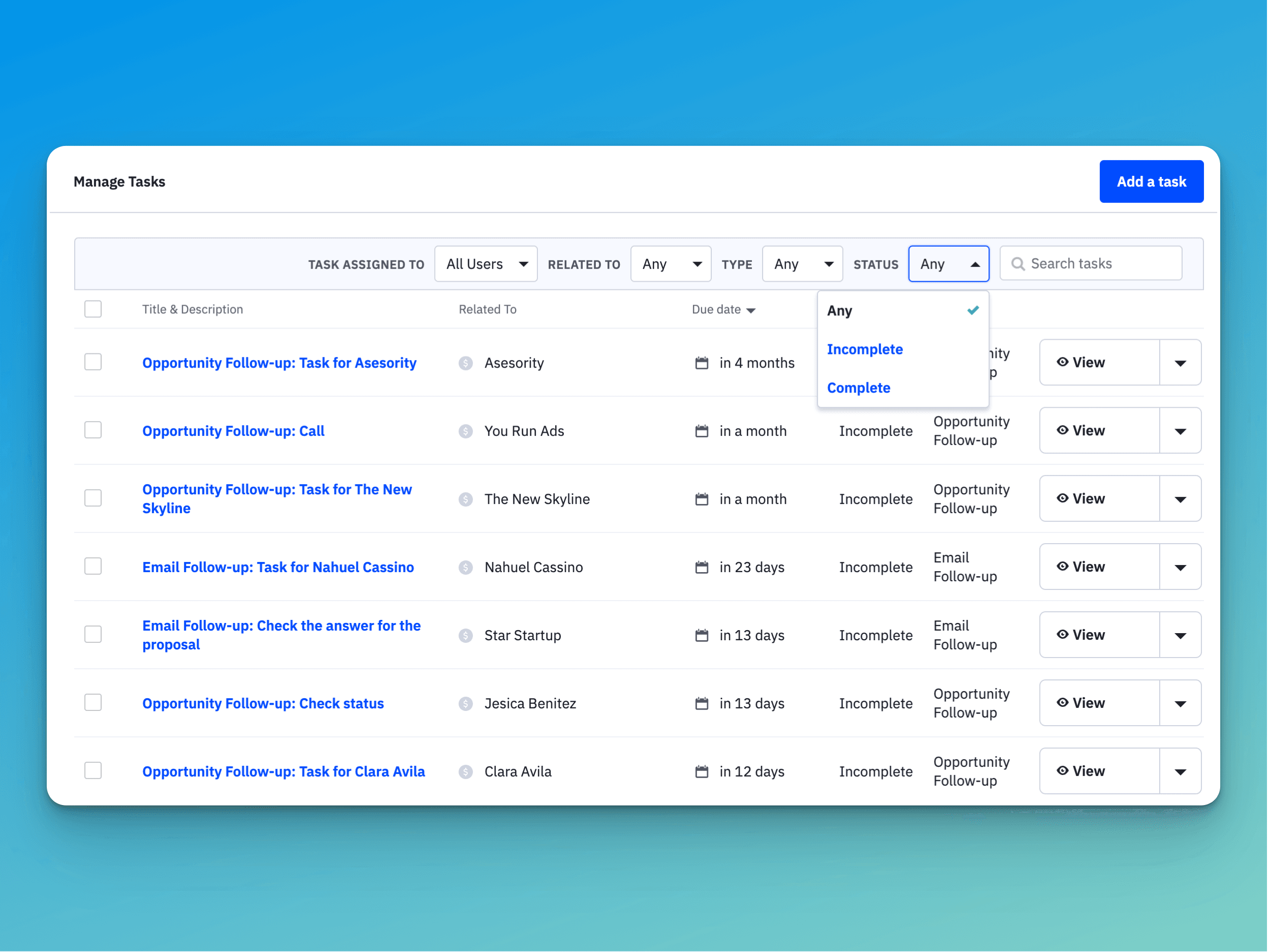 Once you've created a task, it's important to monitor its progress and make any necessary adjustments. Here are some tips to help you maximize the effectiveness of your tasks in ActiveCampaign.
Best Practices for Task Management in ActiveCampaign
1. Assign specific tasks to the right team members: Make sure that tasks are being handled by the appropriate person and that they are working efficiently. The most common tips is assign task to the deal owner of each deal
2. Set clear due dates: This helps keep team members accountable and ensures that tasks are completed in a timely manner. Try to avoid work with dates that your team can't handle
3. Prioritize tasks: Communicate which are the asks most important to do first. Use the description or types task to your sales team understand what they need to do first
4. Provide detailed instructions: Make sure that tasks include clear, detailed instructions so that team members know exactly what they need to do.
5. Automate their creation: ActiveCampaign allows to you create tasks by automation. That's mean you don't need to create each task manually. You can save time creating each tasks with automation feature on ActiveCampaign. Learn how to do it watching our tutorial 🔽
6. Monitor task progress: Regularly review the task list to ensure that tasks are being completed on time and that there are no issues that need to be addressed.
In conclusion, using tasks within ActiveCampaign is a simple and effective way to automate your sales process and increase productivity. By following the steps outlined in this article and making use of the tips and best practices we've shared, you can create tasks that drive better outcomes and help take your business to the next level.