Dancing + data
Super excited to share what we've been up to so far this fall - let's dive in!
Growth update
Here's a sneak peak at our numbers we share publicaly every month: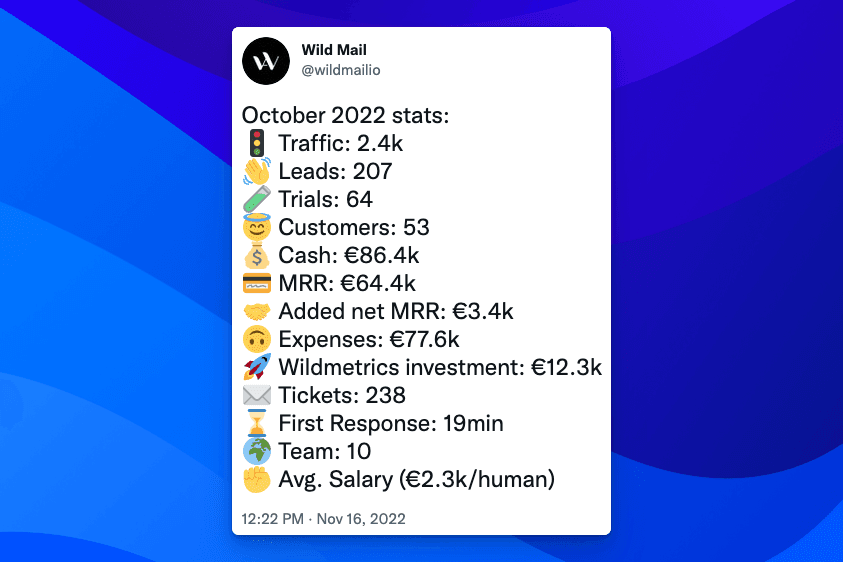 October was a nice growth period for us!

That said, this year has been challenging as we continue to invest our profits into Wildmetrics, double-down on our team, and build out core asset architecture like:
content production processes

branding, positioning & vision.

Discover what we shipped last month, plus get a behind-the-scenes look at what we're working on right now in my update post here.
Team update
Last week I had the amazing opportunity to visit Loural, an eco-village dedicated to healing & connection in the mountains of Portugal.
The week was about dance & hand pan playing, an instrument I discovered and have wanted to learn ..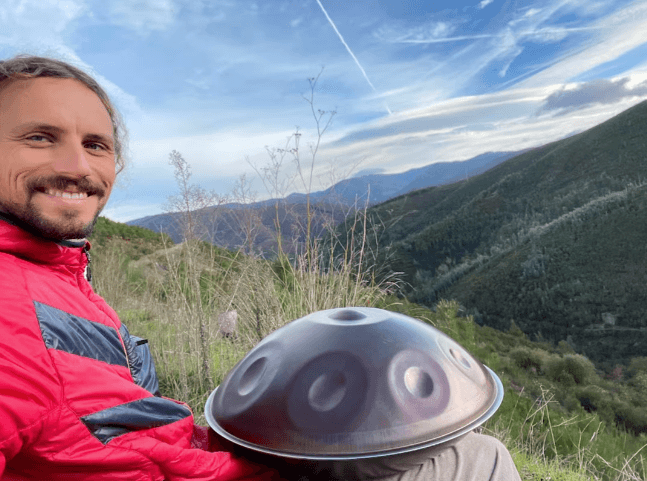 And we also did a lot of dance/movement exercises (check out videos of the experience here on Instagram), cold baths, breath work and nature walks.
Dancing is the best tool I know to go from mind (head) into body (feeling).
It's a tool just like any other (meditation, qi gong etc..) - one that really works for me ..
And it's my favorite way to surrender to life and feel alive :-)
New YouTube tutorial
In this quick video, you'll learn how to create a list in ActiveCampaign step-by-step so that contacts can opt in to receive emails from you.