Finance report
Hi there, Bastian here bringing you this week's updates.!!!
💰 February finance report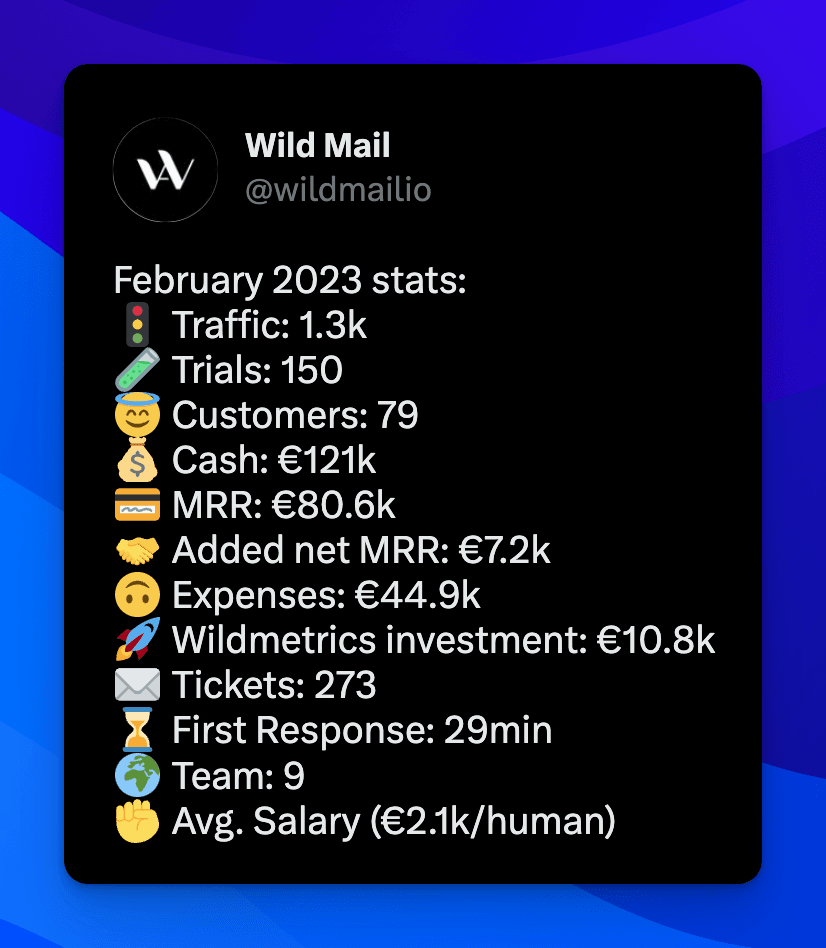 February has followed the growth path of the previous month, especially due to less expenses and the increase in MRR we achieved for Wild Mail. 
We added almost €10k in 4 weeks 🥳.
At the time of writing this post, we are close to reaching our annual goal, the famous €84k per month. This will be the first year we will have a turnover of €1M.
Additional data to highlight:
We currently have 875 active users (+79)

Our average first response time was 29 minutes
📺 New YouTube tutorial
This is our step-by-step video tutorial on how to to send an effective newsletter using ActiveCampaign.
We've covered everything from creating a mailing list to designing and sending your newsletter, including best practices for subject lines, content, and more.
Whether you are an entrepreneur or a digital business owner, this video will give you instructions to help you effectively reach your target audience and achieve your marketing goals.
After watching this video, you'll be able to send newsletters with confidence, knowing that you're using the best practices and techniques for success!
If you're curious about anything, just reply to this email and let us know 🙂.