Improved Segmentation
Wild Mail Newsletter #54

Hey, how's it going? Bastian here to bring you this week's updates🙂.
🧐 Improved ActiveCampaign Segmentation
Segmenting by tags is one of the best ways to find a group of contacts. The tags are created, added and deleted by ourselves, which makes it a very flexible system.
Before, ActiveCampaign had a segmentation limit of up to #5 tags.
Now, you can create a segment with as many tags as you want. It can also be used with lists.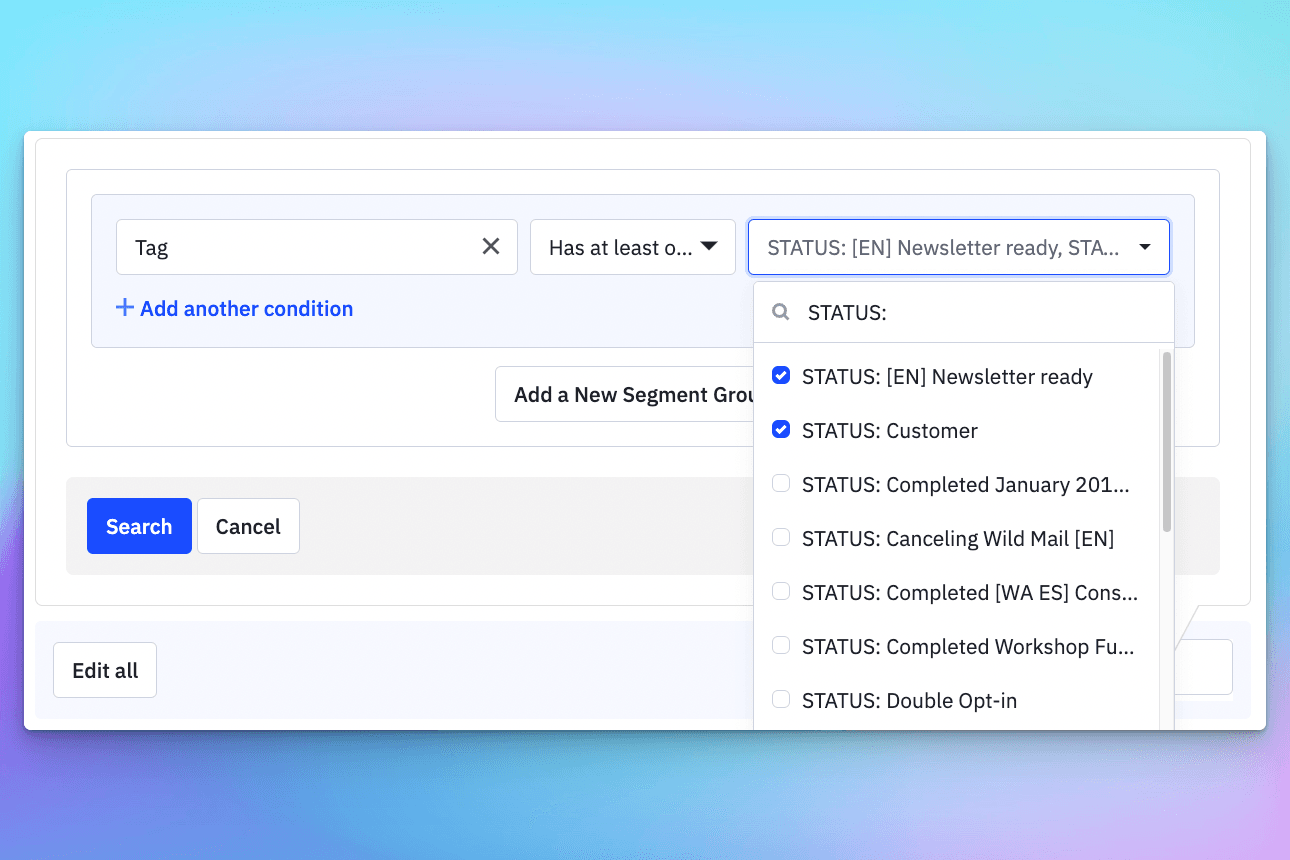 This makes it much easier to create segments, or advanced searches. You no longer need to specify tag by tag, or list by list ..
📺 New YouTube tutorial
We'll show you how to easily integrate Postmark with ActiveCampaign to send lightning-fast transactional emails to your customers.
In this step-by-step guide, we'll cover everything from setting up your Postmark account, to integrating it with ActiveCampaign and creating your first transactional email. We'll also share some best practices for optimizing your email content and delivery for maximum impact.
That's it for now, more to come next week.
Any feedback you may have, just reply to this email 🙂.