Segment integration
Bastian here to share this week's updates!
🎉 New Wildmetrics Segment integration
We continue to work hard on Wildmetrics and add new features every week.
You can now connect Segment to understand the behavior of your users within your software or app.
With Segment, you can instantly measure the conversion rate of the different onboarding/sales processes you have. All thanks to Wildmetrics pre-designed templates.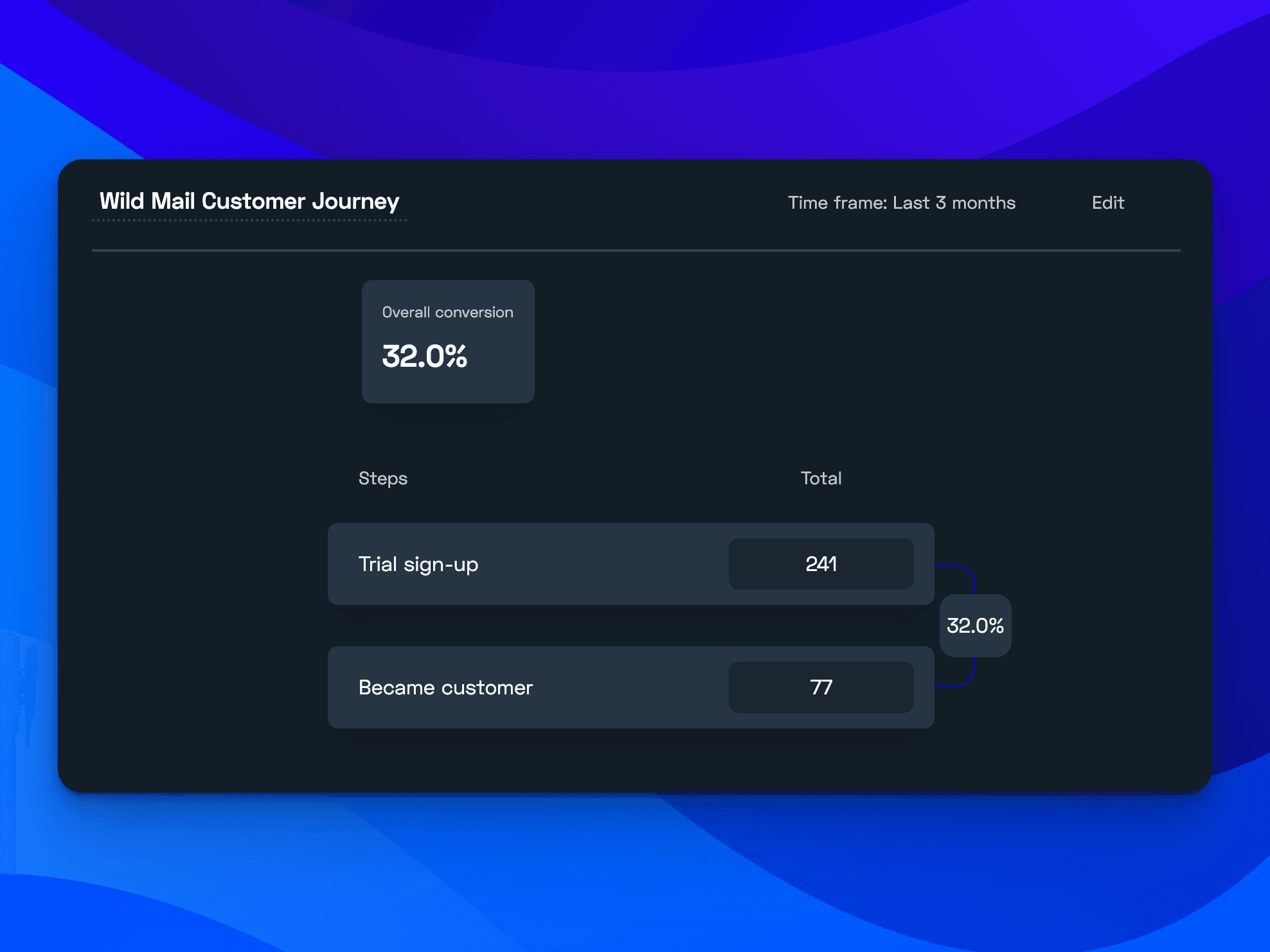 If you want to know more about how this integration works and how you can use it, just let us know 🙂.
📺 New YouTube tutorial
Learn how to easily set up your ActiveCampaign account to Zapier integration, allowing you to automate your workflows and streamline your business processes.
Whether you're a small business owner or SaaS, this integration is a game-changer for saving time and increasing efficiency. Let us walk you through the simple steps for setting up the ActiveCampaign and Zapier integration.