Track opens
Wild Mail Newsletter #55
Hey there, Bastian here. Let's see what's new this week 🙂!
📨 The best way to track opens in ActiveCampaign
Knowing the last time someone opened an email is essential. It allows you to measure the effectiveness of your marketing, and in particular, it makes it easier for you to clean up your contacts.
The thing is that ActiveCampaign does not give us the last open of a contact directly. There are some ways, but not very accurate.
However, we can solve this with a simple automation.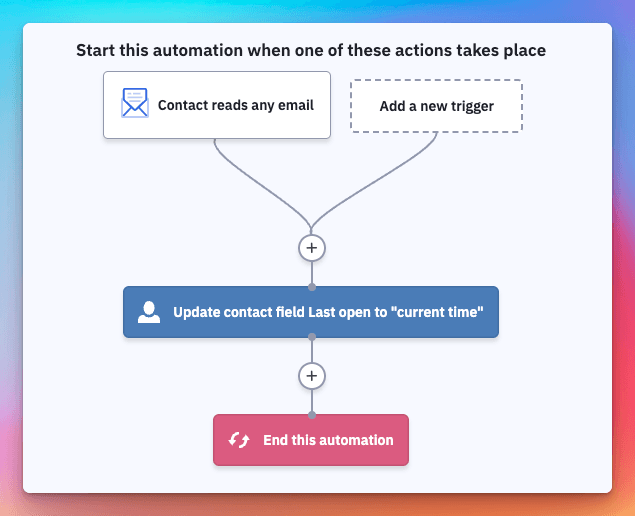 It is quite simple, and in its simplicity lies its effectiveness:
1. Create a custom field based on Date (date and time does not work)
2. New automation → Trigger → Contact opens any mail
3. Update the field you just created to the current date
As users open mails, this date field is updated. And then, with an Advanced Search, we can segment users with an open date 30, 60, or 90 days less than the current date.

You can download the automation → here.
Let us know if you need extra help 🙂 .
📺 New YouTube tutorial
We'll show you step-by-step how to connect your ActiveCampaign account with Zoom, so you can streamline your workflows and improve your team's productivity.
You'll learn how to set up Zoom meetings directly from ActiveCampaign, automatically add registrants to your ActiveCampaign lists, and even trigger automated follow-up sequences after your Zoom calls.
See you next week for more updates 🙂.