ActiveCampaign Tutorial for Beginners 2023
New in ActiveCampaign? Don't worry..
We will guide you through the steps of setting up your ActiveCampaign account and creating your first email campaign and automation.
The ActiveCampaign tutorial for beginners will be perfect for everyone that are starting in the marketing automation world.
Step 1: Create your ActiveCampaign account
To get started with ActiveCampaign, you will need to create an account. 
You can create an account with Wild Mail and get 14 days free trials. Create your account here.
🚨 It's super important that you add your address direction before to do any set up in your account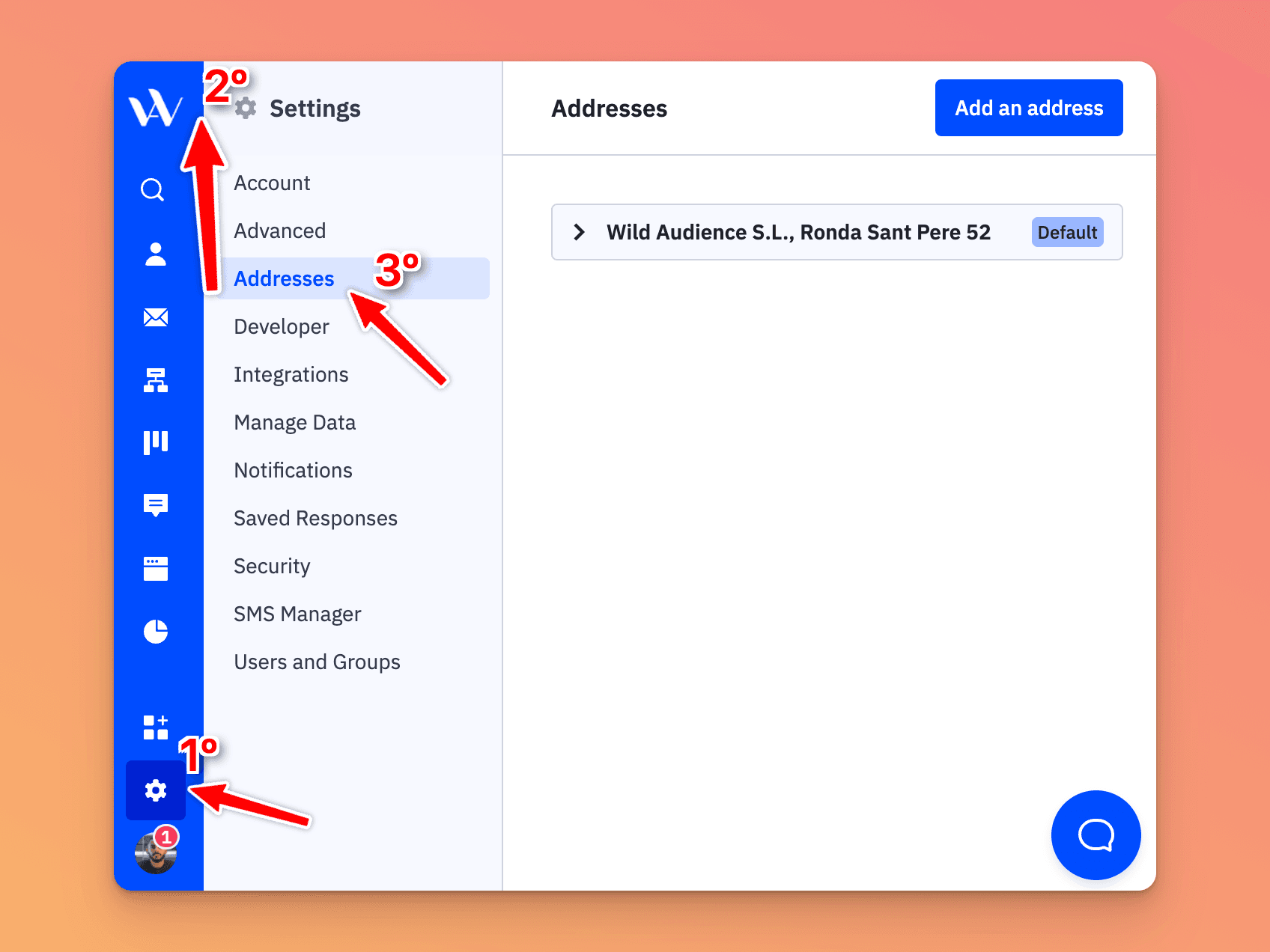 Step 2: Create your list
After you've created your account, the next step is to create a list. Always create a single Master List where you store all your contacts. 
Having as few lists as possible will make it easier for you to manage your contacts. 
To create a list, click on "Lists" in the top menu and then "Create a list". Name your list and click "Save".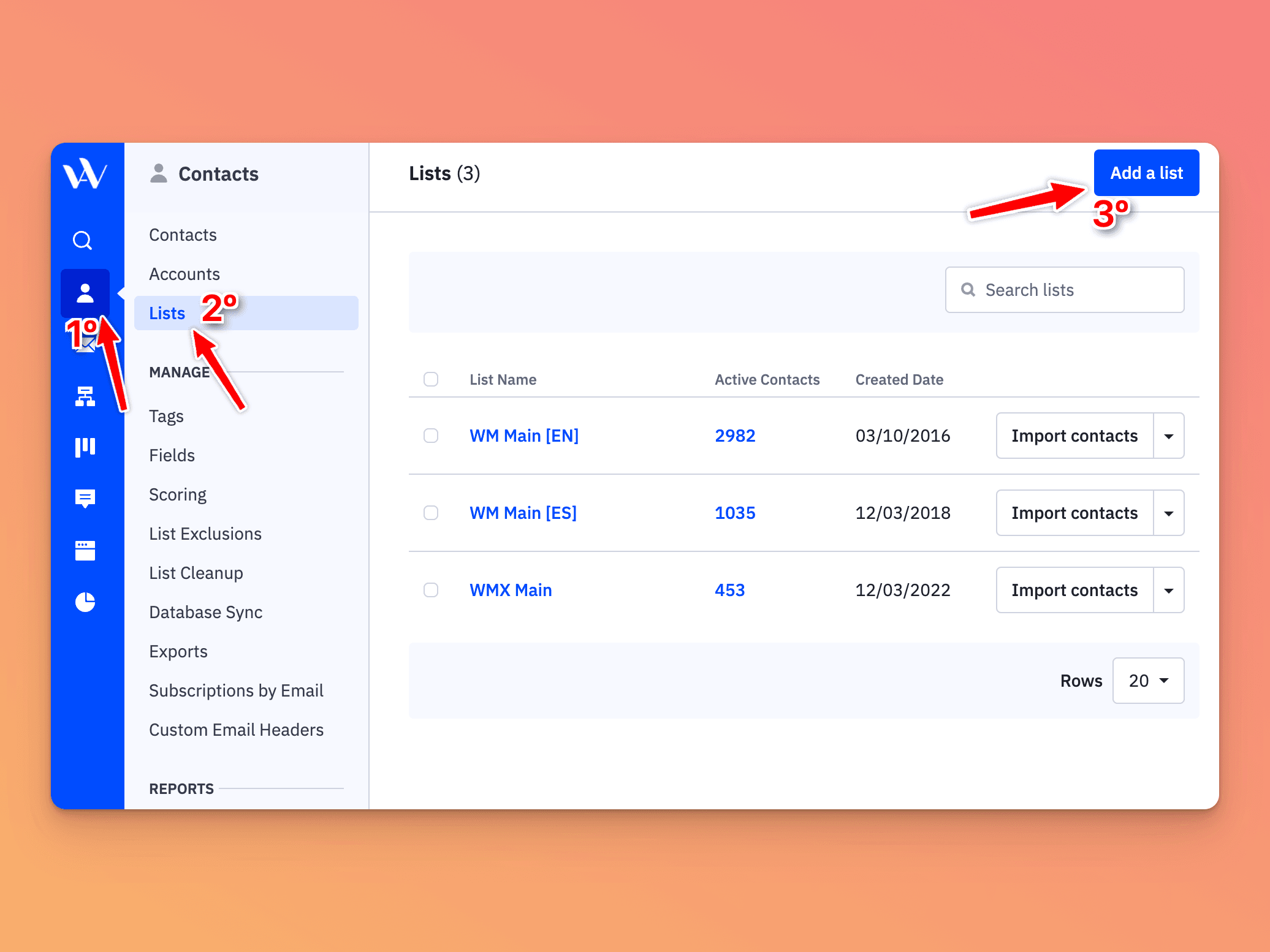 Step 3: Create your tags
Tags are a way to label your contacts and stay organized. 
For example, you could use tags like "Interested in Product A" or "Attended Webinar". To create a tag, click on "Contacts" in the top menu and then "Tags". Click "Add a tag" and name your tag. You can then assign tags to your contacts.
🚨 Segment by tags, not lists. This is a more flexible way of organizing your contacts because you can assign multiple tags to a contact, whereas a contact can only belong to one list.
Step 4: Create your first email campaign draft
Now it's time to create your first email campaign. Click on "Campaigns" in the left menu and then "Create a campaign". Choose "Email" as your campaign type and name your campaign. Choose your Master List as your audience and select a template to use for your email.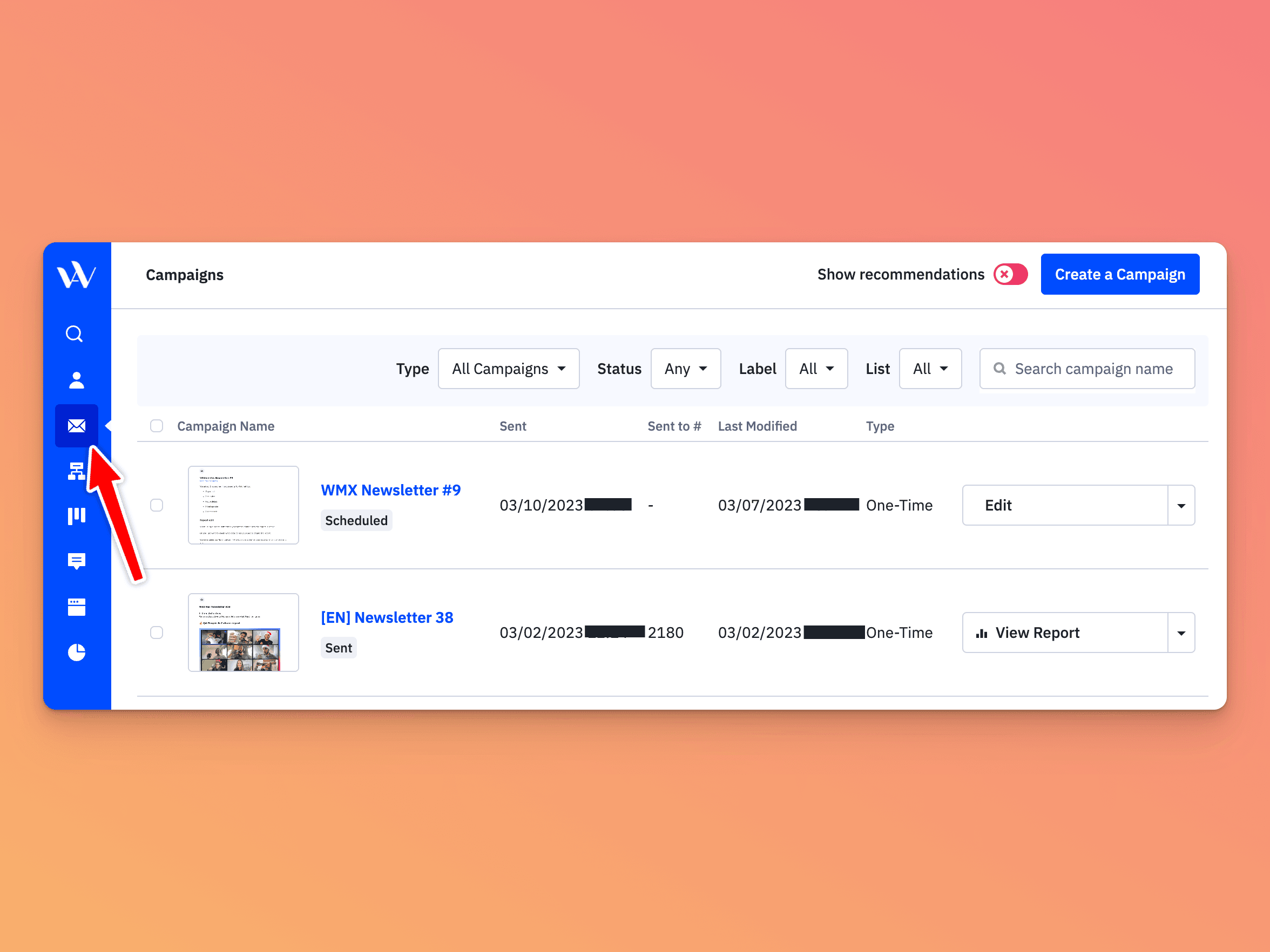 Edit the template to fit your needs. Make sure to include a clear call-to-action that tells your recipients what you want them to do. 
Preview your email and then click "Send a test" to make sure everything looks good.
Step 5: Set up your first automation
Automation is one of the most powerful features of ActiveCampaign. With automation, you can set up a series of emails and actions that are triggered by specific events or behaviors. For example, you could set up an automation that sends a welcome email to new subscribers and then follows up with a series of educational emails.
To set up an automation, click on "Automations" in the top menu and then "Create an automation". Choose a trigger for your automation, such as "Subscriber joins list" or "Contact clicks a link". Then, add actions to your automation, such as sending an email or adding a tag. Preview your automation and then click "Start".
Also, you can check our tutorial to see visual examples: 
Step 6: Create your first form
Forms are a great way to collect new contacts and grow your list. To create a form, click on "Forms" in the top menu and then "Create a form". Choose a template to use for your form and customize it to fit your needs. Add fields for your visitors to fill out, such as name and email address.
Once your form is ready, you can embed it on your website or share the link with your audience. Whenever someone fills out your form, they will be added to your Master List and any tags that you've assigned.
To see reals examples about how to set up EVERY STEP, check our full tutorial for beginners:
You've now created your ActiveCampaign account, created your first list and tags, created your first email campaign draft, set up your first automation, and created your first form. 
If have specific questions about any of these steps, let know us and we'll help you with your ActiveCampaign 🙂.