How to Create an ActiveCampaign Birthday Automation
If you're looking to boost your customer engagement and sales, creating a personalized birthday automation can be a great place to start. ActiveCampaign allows you can easily set up an email recipe that will automatically send a customized birthday email to your customers on their special day.
In this article, we'll walk you through the process of creating an ActiveCampaign birthday automation, so you can keep your customers engaged in their special day, and coming back for more.
Step 1: Create a new automation
The first step is to create a new automation within your ActiveCampaign account. To do this, navigate to the Automations tab and select "New Automation." You'll then be prompted to choose a trigger for your automation. 
In this case, we want the trigger to be a specific date – the customer's birthday, so you will need to have birthday day store in a custom field.
Step 2: Set up your trigger
Once you've selected the specific date trigger, you'll need to set up the conditions for the trigger. 
You can do this by selecting "When month and day match conditions" option, and then choosing starts on Birthday Date (remember create and put a name to your custom fields first).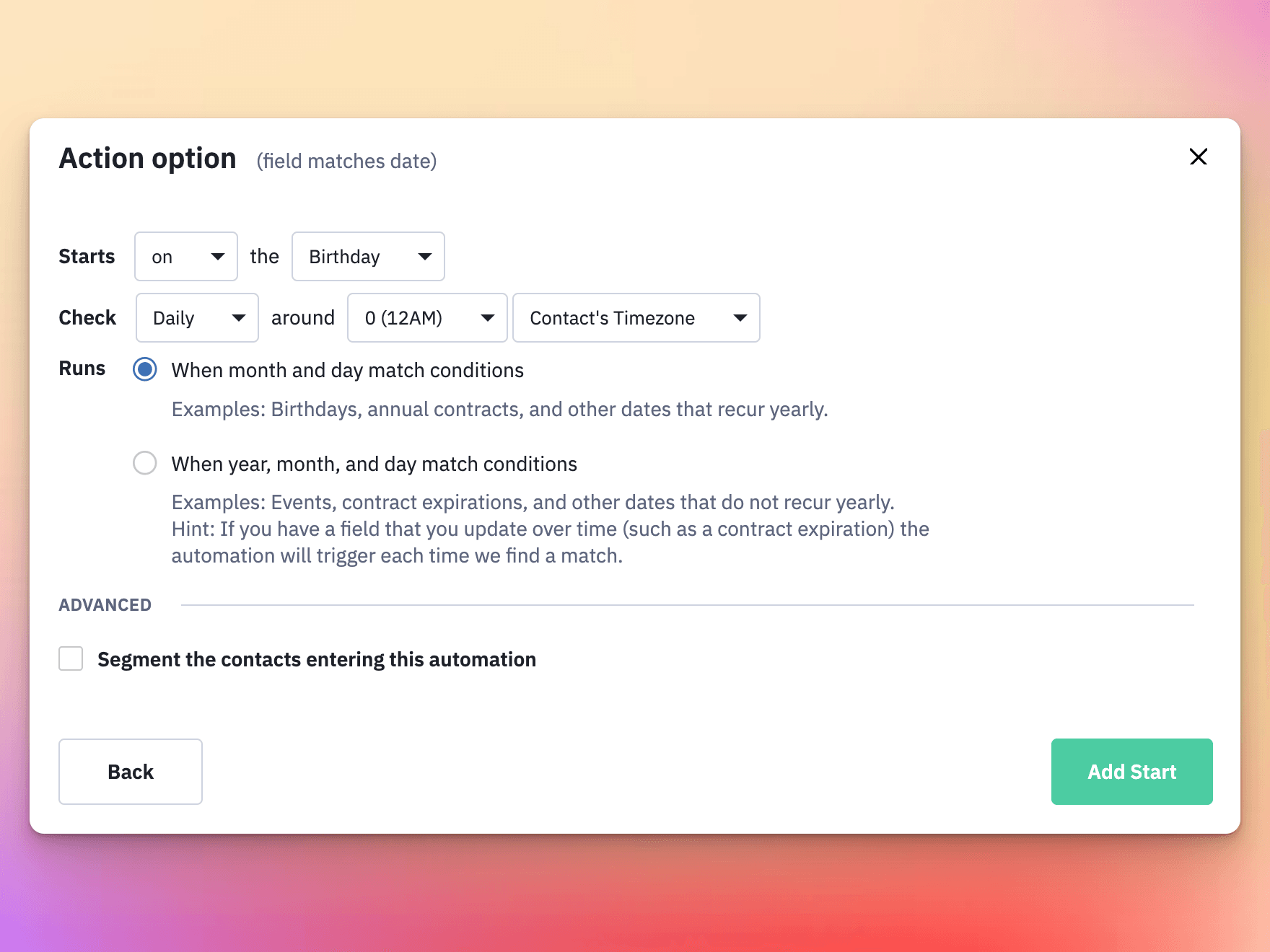 Step 3: Create your email & Wait Conditions
Next, you'll need to create the email that will be sent to your customers on their birthday. You can use ActiveCampaign's drag-and-drop email designer to create a customized email that includes the customer's name and other personalized elements.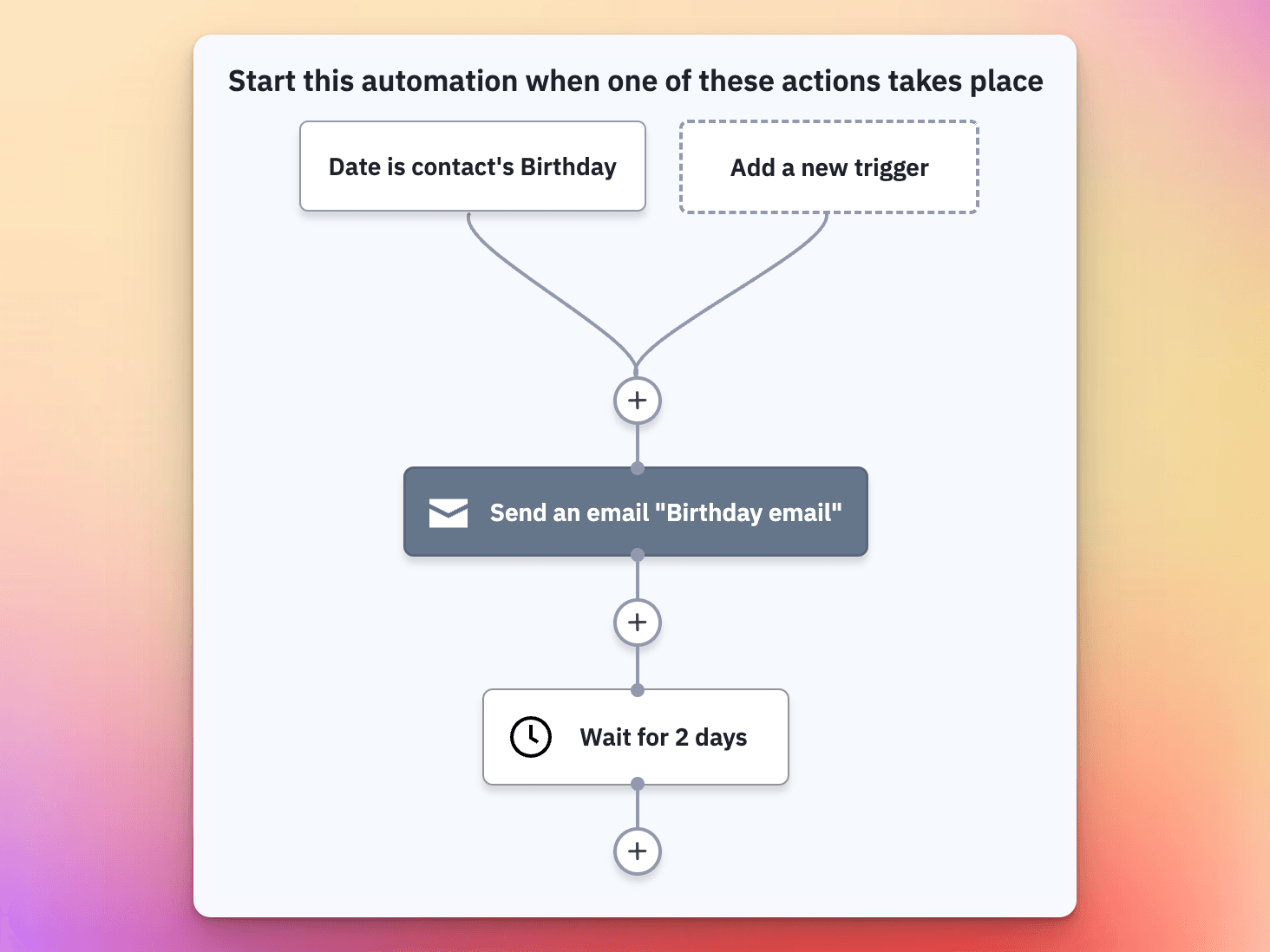 Step 4: Set up any additional actions
Finally, you can set up any additional actions you want to take once the email has been sent. For example, you may want to add a follow-up email or a special offer to encourage the customer to make a purchase.
Also, you can search one of the Birthday Recipes and create the automations faster. Follow the steps in our full tutorial to learn how to do it 🔽