Customer stories
Hey, how's it going? Bastian here to share this week's news.
🌟 New customer stories
This year we set a goal to collect more stories from our clients using ActiveCampaign. That means constantly recording, editing and publishing.
As a result, we have 5 new success stories on our website.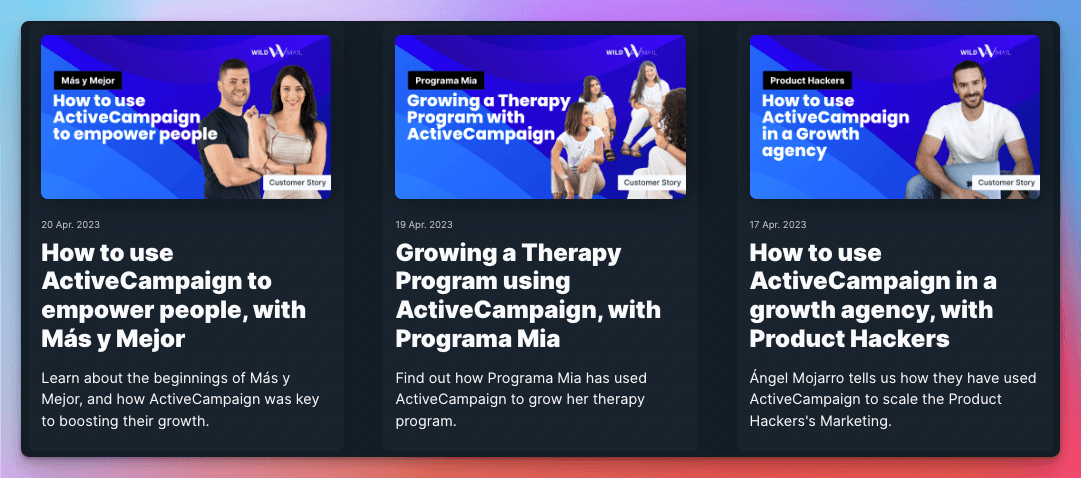 If you want to find some inspiration and new ideas for your account, make sure to check them out.
Plus, your story can also be published on our website if you wish 🙂 .
📺 New YouTube tutorial
Learn how to create effective tasks that streamline your sales process and drive better results. Whether you're a small business owner, a digital entrepreneur, or a sales manager this tutorial is a must-watch for anyone looking to maximize the power of ActiveCampaign CRM.
Discover how to effortlessly create tasks that boost your sales efficiency and drive better outcomes in your pipeline.
That's all for now, see you next Thursday 🙂.